How to find Twitter Influencers using Followerwonk
Finding the Best Influencers for Your Twitter Campaigns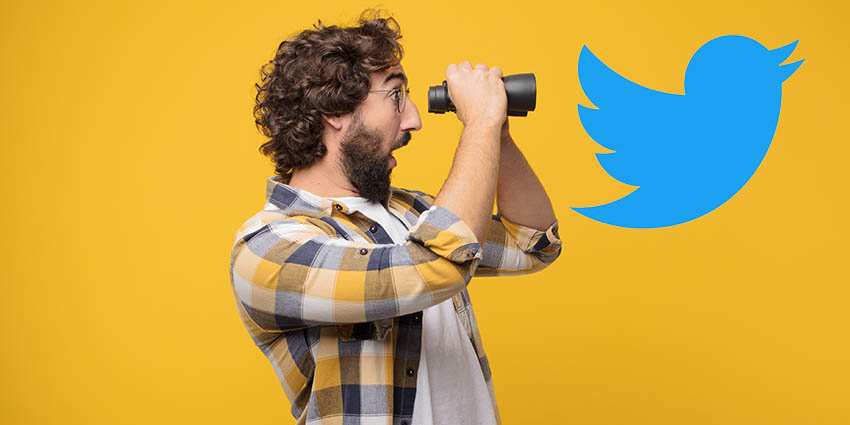 Have you been agonising over how to discover Twitter influencers? Using Followerwonk and similar influencer-focused tools, you can quickly track down the people most likely to have the right impact on your target audience and transform your social media campaigns. 
Influencer marketing, which involves building collaboration between your brand, and a figure with an existing emotional connection to your target audience, is an incredible way to ensure brand growth. Around 4 in 10 millennial subscribers believe their favourite influencer understands them better than their friends. Plus, 40% of customers say they've purchased something after seeing an influencer advertise it on Instagram, YouTube, or Twitter. 
However, the impact of your influencer campaign depends heavily on which influencers you decide to work with. Here's how you can use Followerwonk to narrow down your options.
What is Followerwonk?
Followerwonk is a social media marketing and analytics tool designed to help companies improve their online presence. 
The solution comes with a range of powerful features to tap into, including tools for searching through Twitter bios, comparing influencers, and analysing the potential impact of collaboration. Followerwonk can even give you a behind-the-scenes look at marketing trends and analytics to improve your chances of higher ROI from future campaigns.
Followerwonk provides a behind-the-scenes view of some of the biggest names in your industry for companies trying to find the best Twitter influencers. With the information you can collect about each user's engagement level and audience base, you can ensure you're hiring influencers who:
Share your brand values: 

Aligning with an influencer with the same personality, mission, or values as your brand will make your campaign more trustworthy and appealing. The more you align yourself with people who share the characteristics you want people to associate with your brand, the stronger your business becomes.

Reach the right customers:

 The best influencers for Twitter should already have a deep connection with your target audience. The last thing you want to do is waste money on a campaign that doesn't attract the right customers. 

Generate the right results:

 Different influencers can drive different results. Some will be ideal for boosting engagement on social media, while others can boost your credibility or drive more traffic to your website.
How to find Twitter Influencers using Followerwonk
The easiest way to use Followerwonk to find the best Twitter influencers is to use the "search" function. This is available on both the free and paid version of Followerwonk. However, you'll get a deeper insight into your intended influencer if you pay for the premium package.
Let's look at how you can find influencers with Followerwonk.
You'll first enter the "Search Bios" tab on the Followerwonk website. You can immediately see a list of around 50,000 influencers listed on the platform here, which you can sort based on factors like:
Social authority: How much impact the influencer already has online.

Account age: How long the influencer has been active (this can affect credibility)

Number of tweets: Or how active your influencer is

Follower count: How many people already follow the influencer.

Following count: How many people your influencer is following.
You'll also be able to see where your influencer is located. This could be useful if you're trying to build a solid local advertising campaign or you want to connect with followers in a specific area. 
You can search through the list for an influencer related to your industry and make your own shortlist of people with a high number of followers and a good activity level. Remember that the ratio of followers to following should be higher on the follower side to ensure an excellent social authority.
Analysing Potential Influencers
Once you have a short list of the people you might want to work with, you can switch to the "Analyse" tab of Followerwonk. This is where you can start diving deeper into the information available about your influencer. Again, a paid package will give you more information. 
On the accessible version of the app, you'll be able to enter your influencer's username and see a profile showcasing essential details such as:
Locations of followers: 

This shows you where the influencer's most active followers are. Once again, this is ideal for reaching customers in specific areas. The colour-coded map gives you a great insight into potential reach.

Focus areas:

 You'll be able to look at which niches and genres the influencer is connected with, such as global innovation, technology, or healthcare. This ensures you can choose an influencer in the right industry. 

Activity hours: 

You can check the active hours of the followers of your influencer, as well as the operational hours of the influencer themselves, to ensure there's a good balance. If you know when your followers are usually online, provide the times align.

Word clouds:

 The word clouds on Followerwonk will give you an insight into what kind of terms usually appear in their tweets. This will provide you with a good idea of the influencer's personality and the topics they tend to cover. There are also location word clouds to give valuable insights for geographical campaigns.

Social authority:

 This is an overview of the user's influence and engagement rate on Twitter, ranging from 1 to 100. You'll need to ensure your influencer has an excellent score if you want to have a significant impact. 

Follower data:

 The follower data charts will show helpful information about the gender of the followers connected to your influencer and how many followers they also have. You can also look at the account age of followers (to ensure they're not all new followers or bots) and how active each follower is. Charts also include insights into the total tweet numbers of followers and the languages they speak.
Additional insights are available to show you how often followers @mention other brands and how often they retweet, which could be ideal if you're designing a campaign to boost engagement and brand reach.
Make Your Choice
After collecting as much information as possible about each potential influencer, you can use the "Compare" tab to narrow down your options and find the specialist best-suited to your needs. If you have a paid version of follower Wonk, you'll also be able to track information like follower losses and gains and which posts followers are most likely to engage with.
Once you've chosen the ideal influencer, all left is to reach out with a request for a collaboration. Remember to highlight the value of the partnership for the influencer – not just the benefits available to you.