Today Digital Celebrates 2023 Summer Recharge in Cork
The Today Digital team travelled to Cork in June to reflect on the past six months, enjoy a well-earned break, and focus on an exciting future ahead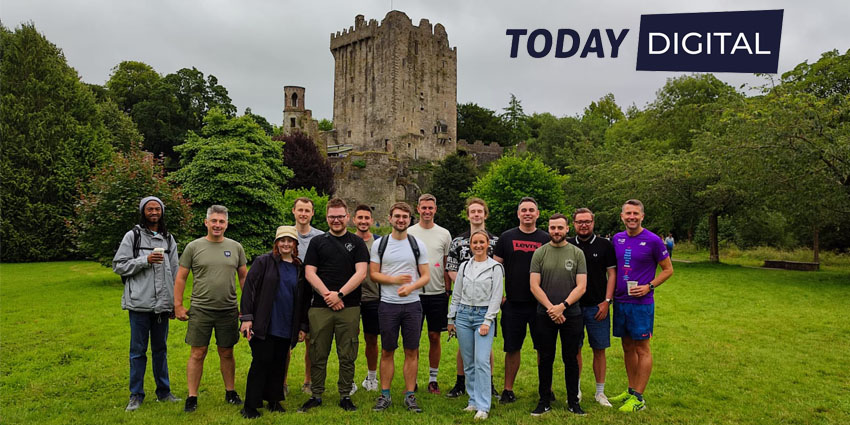 As a remote working business, it was the first opportunity for many team members to meet in person and express surprise about colleagues' heights, trade frank views about football clubs' transfer windows, and enthusiastically engage in pop culture quizzes that inevitably transformed from light entertainment into the most serious and competitive of challenges. 
The Recharge kicked off on Thursday evening with an operational update from CEO and Founder Rob Scott, who outlined how Today Digital has planned for the four-day work week, which begins this July, and reaffirmed the importance of the Employee Experience. 
"At Today Digital, our people are at the heart of everything we do," Scott said. "As we continue to push the boundaries of digital publishing, we prioritize the well-being, productivity, and teamwork of our incredible team. Gathering everyone for moments of reflection, recognition, and pure enjoyment is what truly fuels our spirit! Together, we create an amazing work environment that celebrates our collective success." 
Although not every team member could make the trip, they were present in spirit as networking drinks across Cork's range of fabulous pubs then preceded a delicious three-course French/Irish fusion meal, where if anything, the food was too tasty for its own good. With full stomachs, the team managed to roll themselves to a characterful pub with folk-rock live music before heading home to rest before the next day's raft of wonderful activities. 
While some staff enjoyed a well-deserved lie-in on Friday morning, others embraced an early-morning run to the first of the day's experiences just outside the city — the beautiful Blarney Castle and the mythical stone entombed upon its ramparts which, legend has it, provides good luck and "the gift of the gab" to anybody who kisses it. 
Nestled in gorgeous gardens, the visit to Blarney Castle allowed the Today Digital team to enjoy the fresh air and spectacular views of the countryside, learn some of Cork's fascinating Medieval history, and (hopefully) improve their conversation after kissing the Blarney stone!
After a lunch break, the team then met up back in town for a tour and beer tasting at Franciscan Well Brewery. From sticking their nose into a vat of particularly smelly hops to identifying what specific citrus fruit a wheat beer tasted like, it was a full-on sensory experience, followed by several of the staff battling it out to determine who could pour the perfect pint of stout. 
The day moved swiftly on to an escape room, where half of the team looked to prevent a zombie apocalypse, and the others had to escape the elaborate machinations of an evil genius who had trapped them in the dark and dank cell. One team managed to escape in the nick of time, while the others were tragically left to their fate. We'll spare their graces as to which group was which! 
The evening was capped off with a lovely Italian meal where the team could reflect on their busy but brilliant day before some of the staff hit the town to enjoy some more live music or go dancing. 
As the team flew home the next day, they did so tired but delighted after such a fantastic couple of days catching up with colleagues and friends, drinking good beer and eating incredible food, and experiencing the fantastic city of Cork. 
Carmen Cimino, Senior Digital Marketer at Today Digital and the latest member to join the team, enthused: "It was such a pleasure to have the opportunity to meet the team in person." 
"As always, it was a complete blast to catch up with the team as well as meet new members," said Callum Sharman, Today Digital Content Marketer. "I'm already counting down the days until the next one!" 
"Our high-collaboration work-from-home business thrives on building strong relationships across teams," Scott added. "Our Summer Recharge event has been invaluable for fostering connections. I'm immensely proud of everyone's accomplishments this year. As we embark on our new 4-day work week initiative starting in July, we're fuelled with focus, productivity, and enthusiasm! I can't wait to witness the incredible achievements awaiting us in the second half of the year."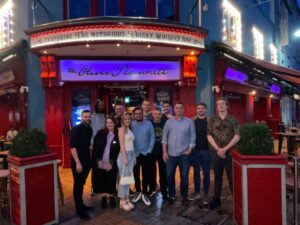 The Today Digital Christmas meetup will have a lot to live up to!