What is Display Advertising? (and Why It Still Matters in B2B Marketing)
The Truth about Display Advertising for B2B Marketing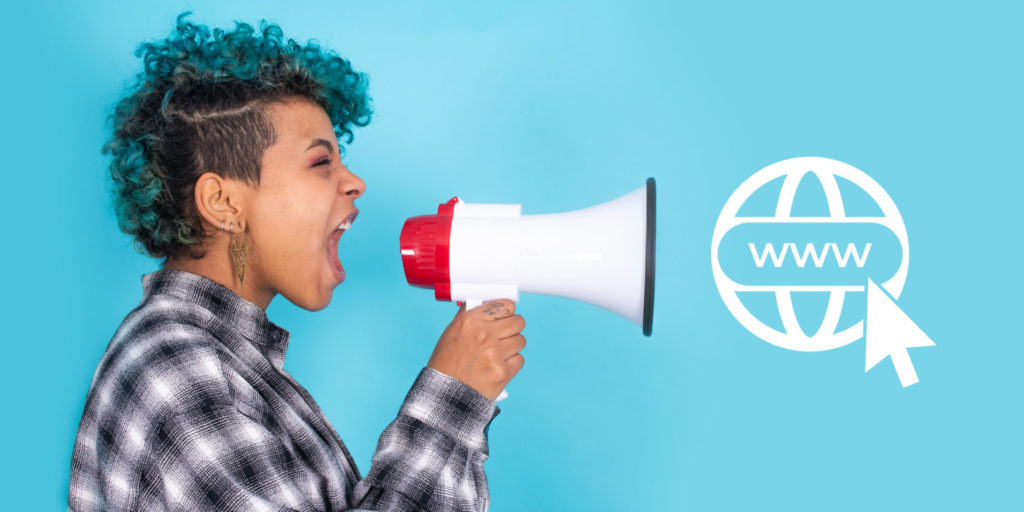 Compared to options like social media marketing, influencer promotion, and video campaigns, display advertising might seem like a relatively old-fashioned concept. Most people are familiar with display advertising – even if they don't realize it.
Any individual who's seen a banner displayed on the side of a social media screen or in the middle of a blog post has already been exposed to display advertising. The concept involves all forms of different "displays" or visuals used to attract attention and leads to a specific company. Display ads can include everything from native ads within sponsored content to clickable ads on website sidebars.
Though display advertising is one of the oldest forms of online promotion, it still demonstrates incredible value. According to Allied Market Research, the market for display ads is set to expand from $451.3 billion in 2021 to a whopping $9,473.3 billion in 2031.
But what exactly is display advertising, and how does it work for B2B brands?
What is Display Advertising? The Types of Display Advertising
Display advertising is a type of online promotion which combines images, text, and an URL linking to a website domain. There are many different types of display advertising, from static images, to carousels, videos, and changing text campaigns (known as rich media ads).
Perhaps the most important factor which distinguishes one display advertising technique from another in the modern media world, is the "targeting" strategy used for each campaign. Every display advertising network, from Facebook to Google, allows B2B companies to target the specific audience they want to reach with their promotions.
This targeting ability is one of the things that can help your demand generation campaigns be more effective, as it ensures each visitor can reach the right audience, at the right moment in the purchasing cycle.
Display ads can be served according to three specific targeting methods: contextual, behavioral, and audience-level targeting. Let's take a look at each option in closer detail.
What is Contextual Targeting for Display Ads?
Contextual targeting is a marketing technique which works by serving ads to web environments which feature content which aligns with the core focus of the ad. For instance, in a contextual display advertising campaign, a company selling a new CCaaS solution would only show its ads on pages linked to contact centres, customer service, and CX.
Contextual targeting is a cookie-less targeting technique, making it a powerful tool for companies struggling to deal with the end of third-party cookies in the marketing world. Contextual advertising is also a highly effective way for companies to improve their chances of reaching the right audience with every ad. Showing content on a contextual page means it is likely to align with audience interests.
What is Behavioral Targeting for Display Ads?
Behavioral targeting is a technique that involves assessing the past actions of a user, and using this information to target specific ads towards each person's interests. For instance, a user who has already read a number of blogs about workforce management tools might be targeted with an ad for a new WFM software solution. This is a common strategy used by companies to help make their ads feel more personal and relevant to the people they reach.
Unfortunately, behavioral advertising is reliant upon access to cookies, which collect information related to customer data. As consumers become less and less likely to accept cookies from websites and other sites, behavioral advertising is becoming a difficult strategy for many brands unless they offer a logged-in browsing experience.
What is Audience Targeting for Display Ads?
Audience targeting is another digital marketing strategy for display ads, which involves defining a specific target audience through access to demographic data, interests, behavioral tendencies, and other known information. Many of today's display advertising platforms offer features which support the ability to target specific audiences with ads.
In the past, behavioral and audience targeting are two terms which have shared a lot of overlap. However, as companies look for ways to connect with customers without using cookies, audience targeting is beginning to utilize new methods of serving content to customers based on anonymous insights and broader market information, as well as specific data collected by business leaders through various sales and marketing methods.
How We Approach Display Advertising at Today Digital
While display advertising still holds phenomenal value for B2B brands in today's diverse landscape, it needs to be approached with the right strategy. Here at Today Digital, we believe in taking a "less is more" approach. Our top priority across all of our channels is to provide users in our communities with an excellent experience.
That's why we've invested in building a highly efficient and capable ad server engine, which helps advertisers to target our audience with ads delivered intelligently, according to their interests and intent. Our strategy helps to reduce ad crowding, and generate genuine audience engagement. Companies working with us can target their ads by focusing on:
Popular website zones
Content keywords within posts
Geolocation (region or country)
Brand mentions (e.g. Microsoft)
We also carefully select ad positions to ensure each display piece connects with our audience in context with the surrounding content.
Companies can choose to play their ads on our home pages, category home pages, or within popular resources like TV channels, channel news pages, event, and review pages.
To help companies drive the best results from their display campaigns, we support all major ad formats, including images, videos, HTML/Rich media, structured data, and native ads. Plus, we can include third-party tags and UTM URLs for tracking.
As an added bonus, we help our clients learn from their display advertising campaigns with in-depth reporting and analytics capabilities. Our customer success team help clients keep track of their campaigns with in-depth eports offering metrics like total impressions, conversions and click-through rates.
Ready to Get Started?
Companies interested in taking their display advertising strategy to the next level can reach out to Today Digital for more insights on how we can help build the ultimate ad campaigns for their needs. At present, we offer two pricing models, including fixed price placement, and CPM (or cost per thousand impressions).
Our team can offer guidance to business leaders to help them select the best option for their specific goals and marketing needs.