What is Video SEO? The Basics of Optimising Video Content
Optimisation, visibility and performance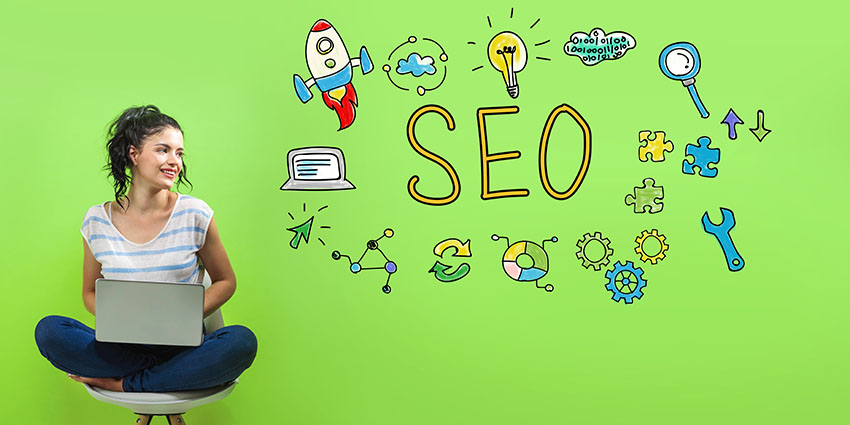 What is video SEO, and why is it essential to your content marketing strategy?
We all know content is the key to success online. You demonstrate your brand's thought leadership with the right content pieces, generate trust, and build brand awareness. 
Enhancing and adapting your content to increase your search rankings is called "SEO": Search Engine Optimisation. As the way people consume content online continues to evolve, practising SEO correctly means more than simply adding the right keywords to blogs. 
Videos also need SEO methods to rank and thrive online. This is particularly true now that around 83.3% of internet users regularly access the online video. However, optimising a video can sometimes feel more complex than working with written content like blogs and articles. 
Here's what you need to know about video SEO. 
What is Video SEO? The Basics
Video SEO or "vSEO" is the process of making creative and technical adjustments to video content to increase your search engine ranking. This concept has grown increasingly important recently, as demand for video has accelerated. The average person is predicted to spend around 100 minutes a day watching videos online. 
In the past, video SEO strategies have often been overlooked by brands working on their content strategy. Since search engines don't watch videos, you can't simply add keywords to your script to increase your rank. Nor can you add "links" like you would with a blog. 
However, optimising video is different from optimising text doesn't mean it isn't worthwhile. The more optimised your video content is, the more likely you attract customers, traffic, shares, and business opportunities. 
How Does Video SEO Work?
Search engines index videos a little differently than other forms of content. Entities like Google consider the entire page the video lives on to determine its ranking in the search results. This means optimising your video requires a holistic view of all the content surrounding the clip. 
While there are various techniques and strategies you can use to enhance your video's ranking potential, the main components of video SEO fall into three key areas. 
1. Getting Videos Indexed
For content to rank online, it needs to be recognised or indexed by the search engines. Since most major search engines can't stumble onto a video embedded in a website and understand its context, website owners and marketers need to do some extra legwork. 
You'll need to provide the search engines with supporting metadata about the video so they know where and how to rank your content. This metadata includes video titles, descriptions, length, upload dates, location, and images (like thumbnails). 
There are various ways to submit the appropriate metadata to the search engines. You can provide an XML sitemap detailing information about all of the videos on your website to the Google Search Console or include it as a sitemap link in the robots.txt file of your site. 
It's also possible to include metadata about a video on the page using the Schema.org markup strategy, which includes adding microdata to the HTML of the page. Some apps help you with indexing, like Yoast's Video SEO plugin. You can check if your videos are indexed by visiting google.com/video and submitting the page URL for your video.
2. Optimising your Video
Once your videos are indexed, the next stage is customising all of the content around and included within the video for SEO. There are a few tools to help with this, but primarily, the process requires looking at how you can enhance the context and searchability of your video via:
Titles: 

Including keywords in your video title helps you to attract audiences in search of specific information and tells search engines what your videos are about.

Transcripts:

 Including your video's transcript alongside the content is a helpful way to give search engines more information (and keywords) to index.

Thumbnails:

 The thumbnail image on your video can help you stand out from the crowd on the search engines and can be enriched with metadata and alt text.

Descriptions:

 Including a meta description for your video helps to provide the context Google needs to determine what your video has to offer. 

Tags:

 Some platforms for a video like YouTube allow you to categorise your content with specific tags and categories. 

Length:

 While there's no specific required length for a video to rank with the search engines, adjusting the size of your content can make it more appealing to customers. If your customers spend more time interacting with your video, this demonstrates its value to the search engines.

Upload date:

 For some topics, recency will be necessary for ranking. Regularly updating your video can improve your chances of ranking. 

Captions:

 You can include captions for a video to engage your audience and have these in the schema.org metadata to provide context to the search engines.

Links:

links point to contextual information from your video page, and links pointing back to your video can improve your ranking potential and authority.
3. Analysing your Videos
A significant factor in boosting your rankings with video SEO is ensuring you deliver exceptional content experiences to customers. Capturing analytical information about your customer's preferences will help you to create videos people are more inclined to watch and share.
You can use tools like Google Search Console to track traffic information across searches and learn more about the viewers attracted to your content. This makes A/B testing different video strategies easier over time and enhances your results.
Mastering Video SEO
Video SEO can be a little trickier to understand than SEO for blog posts and articles, but it's no less critical to your content marketing strategy. As video continues to take the world by storm as one of the most attractive forms of content, it's more important than ever to learn how to optimise. 
Make sure you're not cutting corners with your video SEO.