WordPress Subtitle Best Practices
Learn to Use Eye-catching Subtitles in WordPress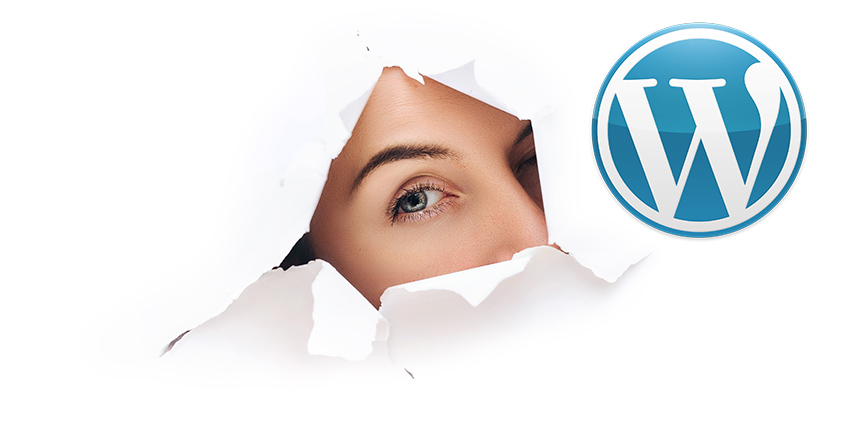 Designing the ultimate website page, whether a blog, article or a product description, isn't just about providing people with the correct information. While your content needs to be rich and engaging, it must also be formatted to allow for the best possible "user experience". 
Subtitles can help to provide extra context to a post, ensuring users can make intelligent decisions about which posts or articles to read. Adding subtitles or secondary titles to a WordPress post allows you to display more crucial "keywords" for search engine optimisation too. 
Here's everything you need to know about WordPress subtitle best practices. 
How to Add Subtitles to WordPress Posts
There are manual ways to add subtitles to WordPress posts using HTML. However, the easiest option for most users is to use a plugin simply. Various plugins are available for this purpose, but one of the most popular is "Secondary Title". This lightweight plugin allows users to add alternative titles to posts, custom post types, and pages. 
To start adding subtitles to your content, visit the WordPress plugin section, search for an app like "Secondary Title", then hit install. Upon installation, go into your WordPress settings, then "Secondary Title" to the plugin settings screen. 
You can choose whether to display subtitles automatically or manually here. After this, you'll be able to change the appearance of your subtitle. The default format will place the title underneath your post title, separated by a colon. You can adjust the display in the HTML offered by the app. 
When installing your subtitle plugin, remember to:
Set display rules: 

These rules will allow you to determine whether your subtitles display only when in the primary blog roll or display them for all posts. 

Choose categories:

 Decide which types of posts you want subtitles to show for, such as blog posts, tutorials, or all WordPress posts.

Make your subtitles searchable:

 In the "Misc settings" box for Secondary Title, you can decide whether the secondary title appears in the search results.
After configuring your plugin:
Open the post or page you want to edit.

Enter your subtitle into the "Secondary title" content box. and

Update or publish your post.
Best Practices for WordPress Subtitles
Subtitles are essentially extra context for your WordPress posts. They're designed to give your customers additional information about your post. They can also be a valuable tool for informing search engines about your post's content. 
Notably, subtitles aren't the same as "headings" in WordPress. Headings are the various smaller titles dotted throughout your WordPress blog or article posts, intended to help customers scan through the content. These are managed by "Heading tags" within the WordPress editor. 
The key to success with WordPress subtitles is balancing good user experience with exceptional writing techniques. Here are some quick tips to get you on the right track. 
Keep it short and sweet: 
A subtitle should rarely be more than one sentence long. It's an introduction to your article or page, but it shouldn't give all of the information away. The idea is to generate interest among your target audience so they're convinced to keep reading. 
You could consider asking a question in your subtitle to build curiosity or use a statistic or statement to draw attention to one of the main value points in the page. If your subtitle looks like an introductory paragraph, it's time to go back to the drawing board. 
Get the formatting right:
Your subtitle should be smaller than your header on the WordPress page, but it must also be large enough to grab the audience's attention. Essentially, it's the second thing you want your readers to view before they scroll down to consume your content. 
Make sure the subtitle stands out and fits in well with the rest of the page structure. It should naturally draw your customer's eye down the page by creating a sense of "visual hierarchy". You can test what your subtitles will look like with most WordPress plugins. 
Use your keywords:
One of the most significant benefits of adding subtitles to WordPress posts is they can help with your search engine optimisation strategies. This is particularly true if you allow some of your subtitles to appear in the search results. Just like your page header or meta description, your subtitle should attract audience attention and provide insights into what your content is about. 
This can be an excellent opportunity to leverage some of the keywords you want your post to rank for. However, ensure that you don't simply stuff your subtitle full of keywords, as this could harm your search presence. 
Focus on engaging your audience:
Your subtitle, like your page header, is a tool for convincing your audience that they're reading something interesting, valuable, and essential. This means you must ensure your title conveys as much value as possible. 
Look at the page's content and ask what's most likely to appeal to your target audience. For instance, if you're writing a post about WordPress themes, your subtitle might let your customers know they'll learn how to install, use, and edit articles with your blog.
Learn from your posts:
Finally, ensure you're leveraging WordPress analytics and Google insights to determine which of your subtitles make the best impression on your audience. Different kinds of customers will be more drawn to foreign languages and phrases. 
With this in mind, you might develop different subtitle strategies for different segments of your intended user group. Your analytics should help you to create better subtitles in future. 
Leverage Your WordPress Subtitles
Using WordPress subtitle best practices can make your content much more engaging. 
Many of the leading blogs and websites around the world today leverage subtitles to explain content to a customer and generate engagement. Plus, by adding subtitles to your posts, you may be able to encourage visitors to stay on your site for longer, reducing the bounce rate. 
Use the tips above to get the most out of every subtitle you create on WordPress.