Introducing XR Summit: The Ultimate XR Virtual Event
Get ready for next-generation XR conference experiences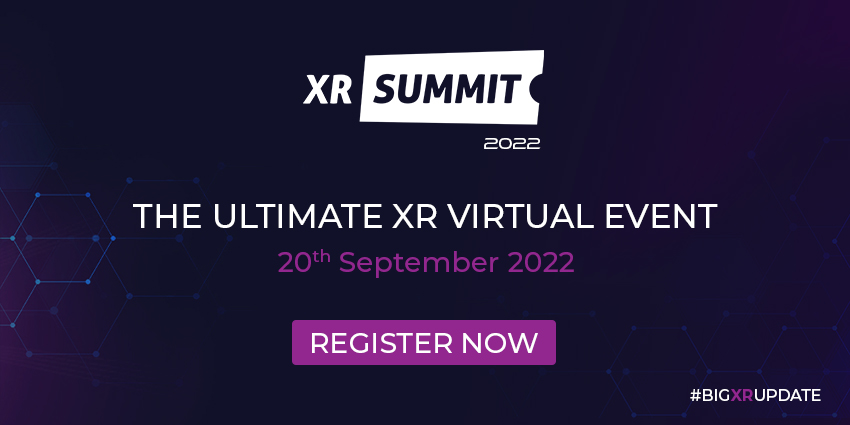 It's time for the ultimate virtual event experience, designed for the extended reality (XR) industry.
The XR Summit is the ideal way to stay up-to-date with the latest trends and evolutions in the XR sector, without leaving the comfort of your home or office. Part of the world-renowned collection of Today Digital 'Summit' events hosted each year, the inaugural XR Summit will take viewers on a virtual journey through the XR universe.
During the three-day event, attendees will have endless opportunities to hear from some of the biggest names in the XR marketplace, discover industry insights, and network with like-minded professionals in a digital environment. They can also explore all of the key aspects of XR across virtual, augmented, mixed reality (VR/AR/MR), in one convenient and easy-to-access online event.
Join the Virtual XR Celebration
We're living through a transformational moment in technological history, where the definition of "reality" is evolving daily. The rise of Web 3.0, the Metaverse, and the constantly evolving ecosystem of XR tools available to users are altering our relationship with technology forever.
The XR market is expected to accelerate to around $300 billion by 2024, research has found, and month by month, more innovative vendors are joining the ranks to introduce new ways of interacting with technology like never before. During this year's XR Summit, taking place 20-22 September 2022, you will have front-row seats to fully explore this amazing industry.
The digital event is completely customisable to suit your needs, with the option to jump in and out of sessions whenever you choose. During the three-day celebration, we will bring you the best content from marketplace pioneers, expert-led panels, and keynote sessions.
Every year, the XR Summit delivers comprehensive coverage of the topics that matter most to you, from VR headsets and AI technology to the emerging Metaverse.
Register Today for the XR Summit 2022
Created for the digital age, the XR Summit takes full advantage of the emerging virtual landscape to bring business leaders and professionals together from across the globe. You can even have a chance to check in with other professionals in your field, thanks to its live chat networking sessions.
Just some of the topics covered this year include:
Unlock your potential with XR
Transitioning your business to the Metaverse
Preparing for Web 3.0
What does Digital Identity mean for your business?
NFT 101: Major disruption ahead
We will also have speakers from companies, organisations, and experts across the XR industry to answer some of your most pressing questions. With sessions on demand for 30 days after the event, you do not have to worry about rushing between booths to soak up this amazing experience.
We cannot wait to celebrate another year of phenomenal accomplishments and transformative discoveries within the XR world with you.
Sign up for the event today here, and we look forward to seeing you in September.