The UC Awards Are Back! 🏆
Will You Be One of Our 2022 Winners?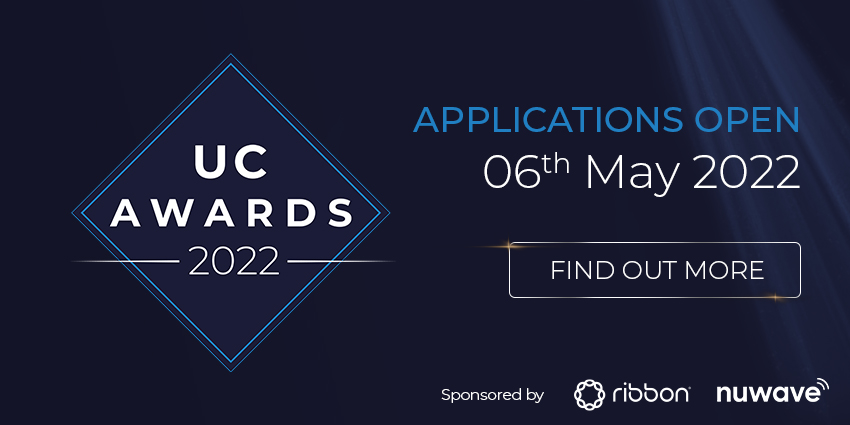 The UC Awards are back for another year, and we couldn't be more excited. 
Every year since the ceremonies first began in 2018, we've brought you a behind-the-scenes look at some of the biggest contenders in the Unified Communication space. 
The UC Awards recognises and commends market leaders, innovators, and trend-setters in the unified communication and collaboration space. This year, we're once again thrilled to give companies across the UC landscape an opportunity to demonstrate their impact on the industry.
We'll be opening the digital floodgates to begin accepting entries from the 6th of May to the 17th of June this year, giving you plenty of time to apply for all the awards you think you deserve. 
Will you be our choice for the ultimate CPaaS provider or our pick for the UC and collaboration leader of the year? You can apply for as many awards as you like and join the likes of previous winners like RingCentral, Akixi, Cisco, and EPOS in our hall of fame.
The Ultimate Global Awards Event for UC
Ever since we first launched the UC Awards, we've focused on creating an all-inclusive experience ready to support innovators from all around the globe. Our digital-first global awards event celebrates UC and collaboration pioneers from various environments, giving brands from all avenues a chance to strut their stuff. 
Last year, we experienced our best awards yet, with applications at an all-time high and incredible engagement from the community for our ceremony event. Winners from 2021 included market leaders like Ring Central, Avaya, and Talkdesk, while Oded Gal from Zoom and Javed Kahn from Cisco walked away with our "People" awards. 
This year, we're celebrating our fifth fantastic year of the UC Awards, and we're expecting the event to be bigger and better than ever. We'll have a host of fantastic awards for you to apply for and celebrate the best of UC and Collaboration technology innovation. 
As always, you can rest assured that our digital awards event won't break the bank. Our innovative virtual awards don't come with any pesky travel costs or table fees, and you can get involved from the comfort of your own home or office.
Start Planning Your Applications Now
Following the vast number of applications we received in 2021, we're looking forward to receiving even more in 2022. Our judges will again be looking to select the cream of the crop from this year's would-be winners. We'll be welcoming some industry-leading names back to the judging table, including Blair Pleasant from COMMFusion, Irwin Lazar from Metrigy, and Zeus Kerravala from ZK Research.
Our incredible judges will help us sort through applications after entries close on the 17th of June, and we'll be announcing our finalists soon after on the 8th of July, preparing for the 2022 awards ceremony on the 28th of July. 
We can't wait to see the applications for this year and celebrate with you for the 5th year.
For more information or to download our Media Kit and Application Forms, please visit awards.uctoday.com.