Standing out and Generating Quality Leads Top for Tech Marketers
Overcoming the Challenges in the Tech Marketing Landscape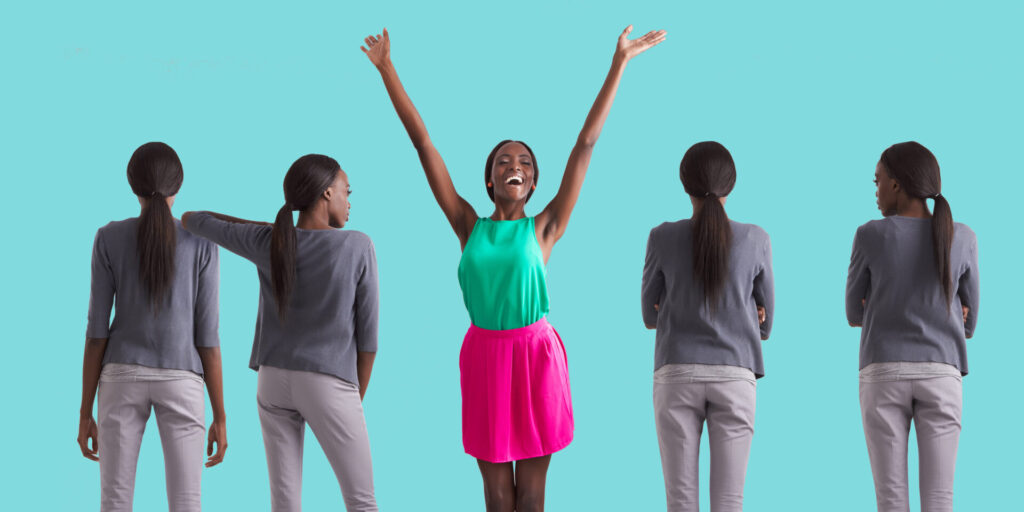 The rapidly evolving technology landscape has presented many new challenges and opportunities to companies in the last couple of years. As digital transformation initiatives continue to grow, there are still endless opportunities for innovators to capture the attention and loyalty of their customers.
However, economic challenges, growth issues, and supply chain problems also mean business leaders have a lot of potential hurdles to overcome if they want to outshine their competitors. The first and perhaps most significant priority for business leaders today, is capturing and retaining the attention of their ideal customers. For tech marketers, the pressure is on to ensure businesses in this industry can continue to form lasting connections with critical clients, despite increasing competition.
Recently, we conducted our own research to learn more about the core challenges technology marketing teams are facing as the industry continues to shift. Here's what we discovered by speaking to some of the world's best technology marketing leaders.
The Core Challenges Facing Tech Marketing Leaders
Technology marketers have long had to fight for attention in a competitive marketplace. The acceleration of digital transformation since the pandemic has brought increased complexity to the landscape. Today, organizations are battling for customer recognition not just with pre-existing leaders in their field, but with other emerging brands, looking to expand into new sectors.
In our report, three primary challenges stood out by a wide margin, as the most significant concerns facing marketing teams today. First, 56% of respondents said they're currently struggling to generate the right number of leads. While the number of technology buyers in the market is still growing, the wide selection of solutions on offer is making it harder for businesses to fill their lead pipelines.
Notably, the second most significant challenge mentioned in our survey highlights that finding the right quantity of leads is just part of the problem. 47% of marketing leaders also said they're struggling to cultivate the right quality of leads for their pipeline. Businesses in today's competitive ecosystem can't afford to waste time and money on unqualified leads. They need to be able to immediately connect with valuable customers, relevant to their specific customer base.
Third, 49% of our respondents told us that competing with established brands is still a major challenge. Organizations branching into new technology spaces, or attempting to earn their own market share are struggling to stand out with so many giants already present in the industry.
The Transforming Tech Marketing Landscape
Generating enough high-quality leads and establishing brand awareness may be some of the top challenges facing tech marketers today, but they're exacerbated by a variety of other issues. For instance, almost a third of the respondents in our survey said they believe limited resources and reduced budgets are making it harder to achieve their goals.
Layoffs and economic headwinds have caused many marketing leaders to re-examine their marketing strategies in 2023. Companies need to find ways of doing more with less to avoid missing out on crucial growth opportunities. Although reduced resources and budgets are commonplace right now, many of the brands we spoke to are confident that growth will continue in the years ahead.
To continue riding the momentum of digital transformation, organizations need to be able to execute campaigns with publishers who can act quickly, adapt to trends in the marketplace, and deliver measurable results. Indeed, a significant portion of our marketing respondents said achieving a desirable ROI was a crucial concern for them this year.
To thrive in this changing landscape, tech marketing leaders need to be able to demonstrate their ability to deliver results according to the needs of their clients. For brand building and demand generation, interaction and engagement metrics will be crucial to monitor. For lead creation, companies will need to focus more heavily on finding ways to highlight the quality of each lead, and attribute their generation to the right source.
How Tech Marketers Can Tackle Emerging Challenges
Based on our survey, we can see companies are growing increasingly concerned with finding new ways to generate large volumes of high-quality leads, while differentiating themselves form existing business leaders. This tells us that although lead generation services are still key to success in 2023, companies also need to think about how they can establish their brand, generate awareness, and improve their chances of attracting the right customers.
Planned demand generation activities which offer companies the tools they need to develop brand awareness, create demand, and capture leads will be essential today, and in the years ahead. This is part of the reason why Today Digital created the DemandStudio solution for our clients in 2022. This service provides tech marketers with a fully comprehensive range of campaign types, designed to address the promotional challenges tech companies are facing.
Via DemandStudio, we're offering technology companies a way to interact with and engage their customers at all stages of the buyer journey. We build campaigns designed to not only increase lead generation, but improve the quality of leads captured, by giving organizations a powerful presence in their chosen marketplace.
Additionally, to help address growing concerns about lead quality, the DemandStudio solution provides companies with access to our exclusive first-party data. These insights ensure technology vendors can target the right audience, based on psychographic, behavioural, and technographic attributes, to drive quality conversions. We help organizations capture the attention of customers with a high level of purchasing intent, improving the ROI of each marketing campaign.
Staying Ahead in the Tech Industry
With further growth on the horizon for technology brands, now isn't the time to slow down on marketing initiatives. However, marketing leaders need to find ways of demonstrating their value, by helping businesses to overcome the core challenges associated with differentiation, brand awareness, and lead generation.
At Today Digital, we're focusing on tackling these issues with a data-driven approach, which assists our clients in understanding the needs and behaviours of customers, targeting higher-quality leads, and monitoring valuable metrics and results. Our services are designed to provide the demonstratable ROI companies are looking for, while providing businesses with opportunities to connect with and engage customer throughout the buyer journey.